Duo CERNAT – HUILLET & The Little Prince in COLUMBIA (Bogota, Medellin…)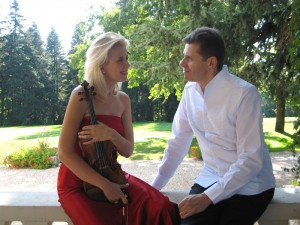 Thierry HUILLET and Clara CERNAT will be in tour in Columbia in several cities:
October 24th in Medellin   6:00 p.m. Teatro Camillo Torres (Universitad de Antioquia)
October 26th in Villa de  Leyva   8:00 p.m. Teatro Municipal
October 28th in Cucuta  7:15 p.m. Salon Multiple Area cultural Banco de la Republica
October 30th in Bogota  7:30 p.m.  Luis Angel Arrago Concert Hall
October 31st in Bucaramanga 7:00 p.m. Auditorio Luis A. Calvo
"The Little Prince",  Thierry HUILLET's work, will open every recital of the columbian tour!
The international trip of this beautiful contemporary work goes on!